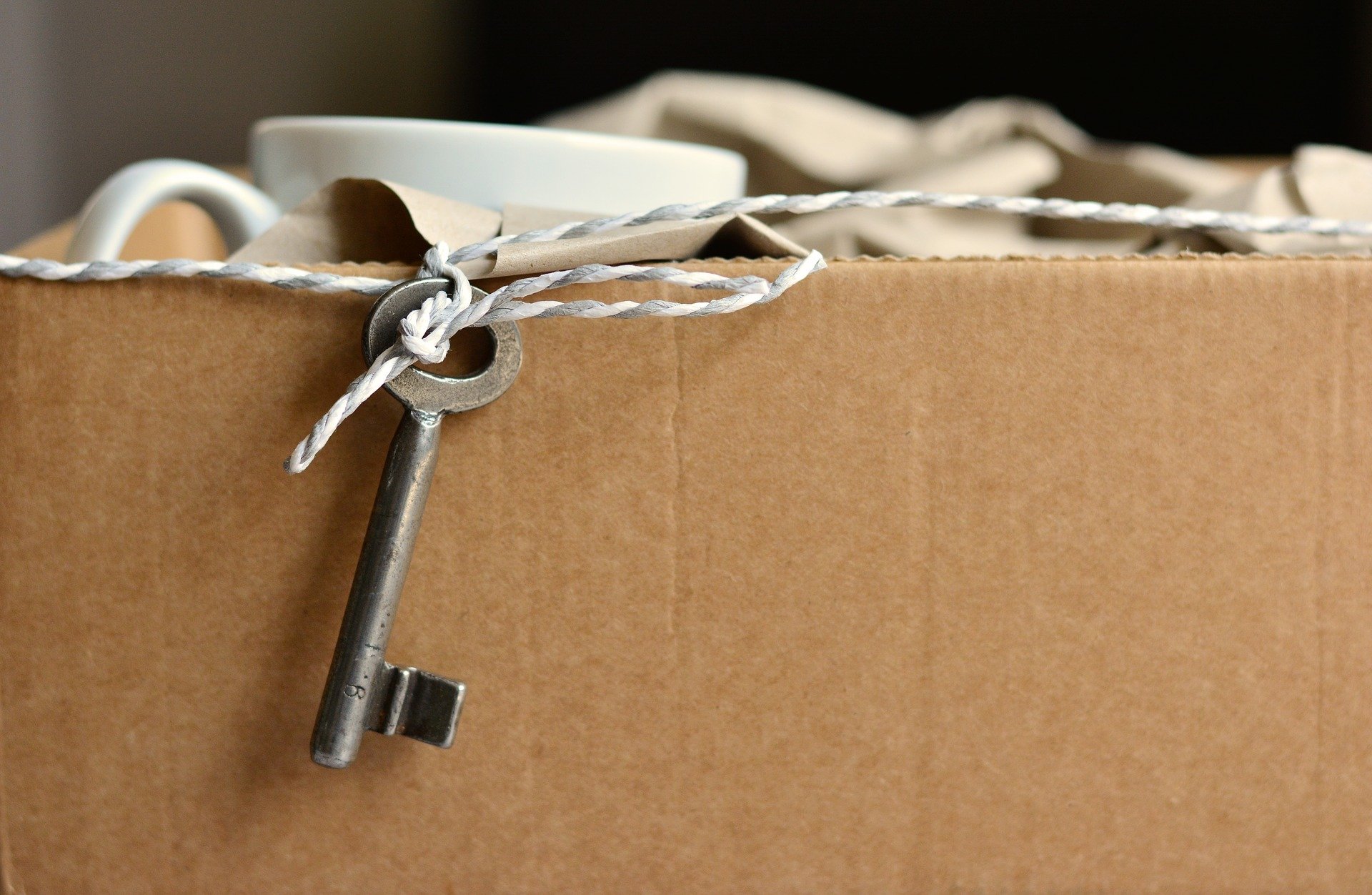 Moving somewhere new is exciting but is also usually stressful. Especially if you are unprepared or have not moved much before. As someone who has had 16 addresses in the last decade, I have a few tips to share. Here is my moving checklist;
What you'll need
Boxes, lots and lots of boxes
Bubble wrap
Sharpie pens
Parcel tape/duct tape (something strong to make sure the boxes don't come apart in transit)
Labels – to put on your cables and chargers
'Quick access box' – things you'll need as soon as you get to the new place. I always try to keep cleaning equipment, toilet roll, soap and a hand towel accessible on moving day. I also add teabags, coffee, sugar, milk and the kettle into this box. Might be an idea to also keep out your wash bag and a towel handy too. Feeling clean always helps me to relax after a long day.
As soon as possible
Set the date/s of the move
Make your own moving checklist including specific jobs you need to do
Work out how long it will take to transfer your belongings from one place to another and allow yourself plenty of time. If it's something you will stress over make sure you clear your schedule. Take time off work, maybe even take an extra day so you can unpack without so many time restraints too.
Get help. Hire a removal team or a van and drive it yourself. Ask friends/family if they can help. I have often had several helpers when the offer of payment in food is introduced.
Research service providers
Start setting up energy bills, internet and other utilities before you move. Cancel current bills or change address if staying with your current providers.
Organise internet and phone line in your new home, set up may take longer than you think
Got pets or young children?
It may be wise to hire a babysitter or ask friends/family if they could look after your animals and children for the day so that you don't have to mindful of them getting under your feet or injured by moving boxes and things. Moving day is often chaos, you don't want guilt mingled in with that too because someone has been hurt. Get someone to take them to a park for a few hours, let them play and get rid of some of their energy while you're doing all the hard work then hopefully you'll all get a great first night sleep in your new home (fingers crossed).
Got too much stuff?
Either moving somewhere smaller or moving into student accommodation? Research and organise a storage facility for the things you won't need regular access to. There are all sorts of storage options and types of store rooms so make sure you find the best storage for you and within your budget.
If it's items you no longer want or need you could also try selling the items online before your move, there are lots of online selling sites such as Ebay, Gumtree, Facebook marketplace, or you could give items away to charity shops or on freecyle and similar sites.
Moving checklist for packing
The more organised the packing is, the easier the unpacking will be
If possible pack per room. Colour coding can be helpful too, assign each room and/or person a different colour
Label boxes as you go
Label cables as you unplug them, group cables together if they're for the same thing
Bubble wrap fragile items and mark the boxes so they are given extra care
Keep in mind the weight of items as you pack them, don't overfill and end up not being able to carry them
Moving checklist – The Day
Wear comfy, breathable clothes (and plenty of deodorant) it's going to be a long day…
Cleaning! Clean cupboards, sideboards, skirting boards, glass, toilets, showers/baths, tiles, ovens and hobs, floors, walls, everything – not necessarily in that order. In the house you move out of this is also a good way of checking no items have been missed. Luckily you can do most of the cleaning in the place you are moving out of before today but cleaning the new house will be a lot easier before all your belongings have been piled into it.
Meter readings – take photos of them for both properties
Take regular breaks and stay hydrated!!! Whether you are using a professional moving team, have the help of your nearest and dearest or going solo, snack breaks are always a good way to break up the day. It gives you a chance to step back and have a breather.
Unload items into the new place, doesn't have to be perfect at this point, just somewhere that's not blocking your other daily tasks and people won't trip over it
Final items of the moving checklist
Finish setting up your utility bills in your new home, update/cancel standing orders and direct debits, give meter readings and if renting check through inventory, making note of any damage before you started moving in your items.
RELAX!
After a whole day of transporting your things, cleaning everything and feeling exhausted (no matter how many breaks you've had), the last thing I would want to think about is having to cook, especially if I'm hosting people who have helped out as well so:
Order your favourite takeaway
Get comfy on the sofa (or floor if you haven't got your seating yet)
Put on a film and crack open a bottle of your favourite tipple
Enjoy your afternoon/evening – you don't have to unpack everything on the first day
Why not plan out possible ideas while stuffing your face? Think about decorations, painting etc I love getting creative and thinking of new ideas on how to make a place feel like home.
After the move
After planning ideas, do it! Decorate, make this place yours; put up curtains, posters, canvases, pictures, shelving, fairy lights, put out beds, sofas, tables, chairs, ornaments, flowers, incense sticks and candles.
Unpack, but you don't have to rush it. One of my favourite bits of moving is finding places to put everything, reordering things and doing it differently to the last house.
Food shop. I always try to eat most of the food I have in the old house before I move and then do a 'proper' food shop for the new house once I've arrived, you might have more or less fridge/freezer/cupboard space to play with and its also an excuse to eat all the treats that have snuck into my home.
Thought of something you want in the house but don't have? Go shopping! Ikea, Amazon, Home Bargains, Argos, Primark, Next, Debenhams… Retail therapy is always a good idea, and this time you actually have a reason!
Start/continue your address changes, there are so many things that I have made a post all about it, hopefully it helps you to not miss anything.
Let friends and family know your new address. It's also a good excuse to send out change of address cards when you use them as invites to a house warming as well. When you feel a bit more settled a house warming is always a great way to start life in a new home 🙂
The most important thing though, is to enjoy your new home no matter how temporary. Make it a place of happiness and make lots of amazing new memories.
Are you moving house or recently moved? How did it go? Any tips/tricks you like to use that I didn't mention? Let me know in the comments.